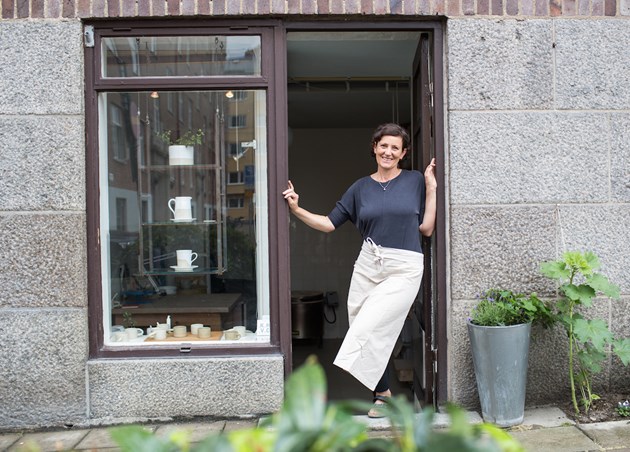 WELCOME!
I run my own workshop in Malmö in the south of Sweden since 2001. I make short series of functional stoneware in my own design or do different types of customized assignments.
During periods I work with artistic projects and regularly exhibit my work in Sweden and abroad. During the last twenty years I use a local clay from a small abandoned brickyard. I dig it up and use it directly from the ground. The clay reflects the earlier use of locally produced bricks in the region of Skåne. My work also expresses my personal impressions from this specific location which the nature now has taken back.
In 2017- 2018 I produced 'I rely on the clay being solid' - a film and an exhibition with the same title. The film was made in close collaboration with filmmaker Terese Mörnvik.
In 2019, I produced an anniversary work for the medieval building St.Petri Church which celebrated 700 year.
In 2020-2021, I participated in the project Define/Refine - critical regionalism in a southern Sweden perspective, together with architect Gunilla Svensson. Based on the local clays and bricks that have greatly influenced regional buildings in Skåne through the ages, we have developed prototypes of two new interpretations of bricks as facade materials.

I'm part of the group
Swedish Material Makers
– 8 artists that collaborate since 2010. We participate together in international exhibitions and exchanges at a professional level within the craft field.
Since 2007 I also work parttime for the National Arts and Crafts Organisation/Konsthantverkscentrum as Project manager/Developer.
–––––––––––––––––––––––––––––––––––––––––––––––––––––––––
Membership in the following organizations:
KRO/KIF - Association of Swedish Craftsmen and Industrial Designers